Congratulations to the 2022 Rossiter Scholarship Recipient: Joseph Diaz! The Rossiter Family Scholarship on Behalf of William J. Rizzo Jr. was awarded at the Annual TECET Leadership Celebration held on November 18, 2021 at the Fairmont Copley Plaza in Boston, MA. To learn more about this annual event, click here.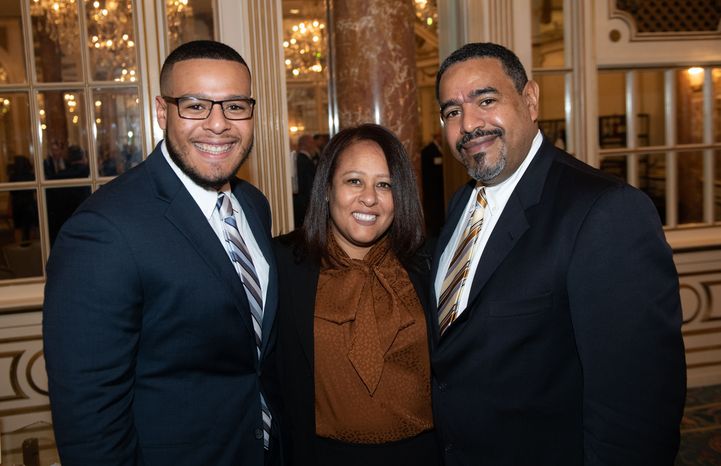 Joseph Diaz (left) with his parents
This year following a competitive review process, TECET selected Joseph Diaz of Salem, Massachusetts, as the FY2022 Rossiter Family Scholarship (a $10,000 scholarship). He is a senior studying Civil Engineering at Merrimack College. Joseph and his brother will be the first people in his immediate family to graduate from college. Joseph intends to pursue his Master of Science degree. He expressed his gratitude to TECET and spoke about his goal to create a positive impact. Joseph was joined at the event by his mother, Vielka Diaz, and his father, Jose Luis Diaz.
Bill Rizzo, a past chair of the TECET Board of Trustees, presented The Rossiter Family Scholarship on behalf of William J. Rizzo, Jr. for women and minority students currently studying civil and environmental engineering in undergraduate or graduate programs.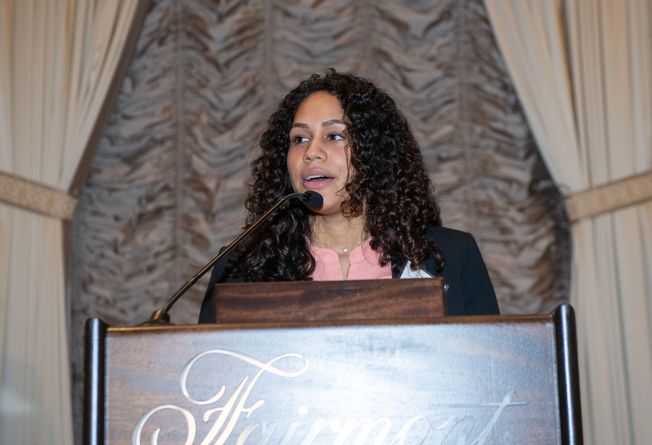 Yaneliz Garcia Ruiz, UMass Lowell
Bill introduced the benefactors of the scholarship, Al and Selina Rossiter, and he spoke briefly about Yaneliz Garcia Ruiz, the FY2021 scholarship winner. Yaneliz is studying Civil Engineering with a structural engineering focus at UMass/Lowell. Originally from Puerto Rico, she intends to earn her professional engineer license and become a successful engineer who gives back to her community.