ACEC/MA AI in the A/E Sector
An ACEC/MA Breakfast Program
Wednesday, December 6, 2023 - Register is closed.
AECOM + Zoom option
For Zoom attendees: With your confirmation, you'll be able to login at 8:20 am
8:00 AM Registration/Breakfast | 8:30 AM - 10:45 AM Program
In-person and virtual attendance options are available. In-person attendance is limited to 40 people
*If your firm is an ACEC/MA Member, You're an ACEC/MA Member. Contact us for your individual login/password to register yourself online. Please do not share your login credentials or attempt to register using another individual's credentials.
Join ACEC/MA at our AI in the A/E Sector Breakfast Program:
Our speakers will discuss:
Review the legal landscape as relates to the use of AI specifically and Technology more broadly in Engineering Design.
Articulate how the legal landscape is being challenged with the advent of AI technology.
Articulate how the advent of AI is introducing new risks to engineering firms.
Review actions that engineers can take to mitigate these risks.
How is Artificial Intelligence changing how engineering, land surveying and A/E firms approach their work?
What are some of the Risks & Opportunities Faced by Design Firms?
What Can Designers do to Manage Their Risk?
How are some firms approaching AI today?
Speakers
Leo Argiris, ACEC Business Insurance Trust
Amy Vredevoogd, Weston & Sampson, Staff Software Engineer
Jonathan Rushmore AIA NCARB (MA, OH, TX, FL), AECOM, Principal | Vice President
Dave Mulholland, CTO, VHB
Moderator: Greg Bosworth, CIO​, VHB
Host: Gerry Preble, President, Beals + Thomas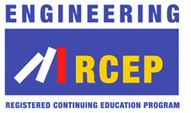 This program is worth 2 PDHs (not in NY or FL), which may be accepted in some states for continuing education for PEs & PLSs.
Thank you to our 2023 ACEC/MA Corporate Sponsors
PLATINUM
AECOM
Donovan Hatem LLP
Gannett Fleming Inc.
HDR
Jacobs
Michael Baker International
Stantec
VHB
WSP USA, Inc.

GOLD
AI Engineers, Inc.
Architectural Engineers, Inc., now IMEG
Arora Engineers, Inc.
ATANE Engineers, PC
Beals and Thomas, Inc.
BETA Group, Inc.
BSC Group
CHA Consulting, Inc.
Collins Engineers, Inc.

GOLD (cont.)
Dewberry Engineers
GEI Consultants, Inc.
Green International Affiliates, Inc.
H&H (Hardesty & Hanover)
HNTB Corporation
Nitsch Engineering
TEC, Inc.
Tetra Tech, Inc.
Tighe & Bond
TranSystems

SILVER
CDR Maguire, Inc.
City Point Partners LLC
Dawood
Environmental Partners Group, LLC
GPI
GZA
Haley Ward, Inc.
Horsley Witten Group, Inc.
Howard Stein Hudson
Hoyle Tanner

SILVER (cont.)
McFarland Johnson
McMahon, a Bowman Company
Sanborn Head & Associates
SLR Consulting
Stacey DePasquale Engineering
STV
The LiRo Group
Triunity, Inc.
Here are the presentations from our December 6 ACEC/MA AI in the A/E Sector Program:
| | |
| --- | --- |
| Leo Argiris, ACEC Business Insurance Trust | |
| Amy Vredevoogd, Staff Software Engineer for Weston & Sampson | |
| Jonathan Rushmore, AIA NCARB (MA, OH, TX, FL), Principal | Vice President of AECOM | |
| David Mulholland, PE, Chief Technology Officer of VHB | |