Registration is now closed.
ACEC/MA Energy & Utilities Conference 2023
May 17, 2023
MHA Conference Center, 500 District Ave, Burlington, MA
In-person and virtual attendance options are available. In person attendance is limited to 100 people
7:30 AM: Registration and Hot Breakfast
8:00 AM - 11:30 AM: Program
Join ACEC/MA at the Annual Energy and Utilities Conference that brings together a core group of public and private sector panelists to discuss public policy, procurement processes and outline upcoming projects and plans. We are offering both in-person and Zoom registration options for this event.
Panel 1
Melissa Hoffer, Climate Chief, Commonwealth of Mass.
Joanna Troy, Director of Policy, Planning, and Analysis, Massachusetts Department of Energy Resources
MWRA: Fred Laskey, Dave Coppes, John Colbert, Kathy Murtagh
José​ Costa, Executive Director, Northeast Gas Association
Panel 2
Melissa Hoffer, Climate Chief, Commonwealth of Mass.
Jerry Fortier, Director of Transmission & Engineering Project Controls, Eversource
John Tzimorangas, President and CEO, Energy New England
Seth Lattrell, Massachusetts Energy Market Lead, VHB
Event concludes by 12 Noon
$100/Member | $200/Non-member | $50/Public Sector
Registration Deadline: May 12, 2023, 3:00 PM.
If your firm is an ACEC/MA Member, You're an ACEC/MA Member. Contact us for your individual login/password to register yourself online. Please do not share your login credentials or attempt to register using another individual's credentials.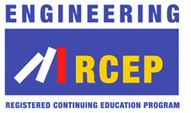 This program is worth 3.5 PDHs (not in NY or FL), which may be accepted in some states for continuing education for PEs & PLSs.
2023 ACEC/MA Corporate Sponsors
For 2023 Sponsorship Opportunities, contact acecma@engineers.org
Platinum
Gold
Silver

AECOM
Donovan Hatem LLP
Gannett Fleming
HDR
Jacobs
Michael Baker International
Stantec
VHB
WSP USA Inc.

AI Engineers, Inc.
Architectural Engineers, Inc., now IMEG
Arora Engineers, Inc.
ATANE Engineers, P.C.
Beals and Thomas, Inc.
BETA Group, Inc.
BSC Group
CHA Consulting, Inc.
Collins Engineers, Inc.
Dewberry Engineers Inc.
GEI Consultants, Inc.
Green International Affiliates, Inc.
H&H (Hardesty & Hanover)
HNTB Corporation
Nitsch Engineering
TEC, Inc.
Tetratech, Inc.
Tighe & Bond
TranSystems

CDR Maguire, Inc.
City Point Partners LLC
Dawood
Environmental Partners Group, LLC
GPI
GZA
Haley Ward, Inc.
Horsley Witten Group
Hoyle Tanner
Howard Stein Hudson
McMahon, a Bowman Company
McFarland Johnson
Sanborn Head & Associates, Inc.
SLR International Corporation
Stacey DePasquale Engineering, Inc.
STV
The LiRo Group
Triunity, Inc.
| | |
| --- | --- |
| Joanna Troy, Director of Policy, Planning, and Analysis, Massachusetts Department of Energy Resources | PDF |
| MWRA: Fred Laskey, Dave Coppes, John Colbert, Kathy Murtagh | PDF |
| José​ Costa, Executive Director, Northeast Gas Association | PDF |
| Jerry Fortier, Director of Transmission & Engineering Project Controls, Eversource | PDF |
| John Tzimorangas, President and CEO, Energy New England | PDF |
| Seth Lattrell, Massachusetts Energy Market Lead, VHB | PDF |