Partnering with the City of Boston
Join ACEC/MA and the City of Boston for our City Agency Partnering Event:
Join ACEC/MA and the City of Boston for our 2022 City Agency Partnering Breakfast. We bring together a core group of city officials to discuss their procurement process, outline upcoming projects, discuss sustainability priorities, and ways they are seeking to diversify the vendors they use. Learn about the city's newest priorities and the opportunities for your firm!
Featuring Speakers from:
Boston Public Facilities Department - Kerrie Griffin, Director
Boston Parks and Recreation - Cathy Baker-Eclipse, Director of the Capital Plan
Boston Transportation Department - Vineet Gupta, Director of Planning
Moderator - Cynthia Joudrey, PE (HDR), ACEC/MA President
$60 - ACEC/MA Member* | $120 - Non-Member | $25 - Full Time Public Sector Employee
*If your firm is an ACEC/MA Member, you are an ACEC/MA Member. To register online, contact us for your individual login and password. Please do not share your login credentials or attempt to register using another individual's credentials
The deadline to register is October 3, 2022. Cancellations must be received two business days prior to the event. No-shows will be charged.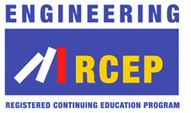 This program is worth 2.0 PDHs (not in NY or FL), which may be accepted in some states for continuing education for PEs & PLSs.
2022 ACEC/MA Corporate Sponsors
For 2022 Sponsorship Opportunities, contact acecma@engineers.org
Platinum
Gold
Silver

AECOM
Donovan Hatem LLP
Gannett Fleming
HDR
Jacobs
Michael Baker International
Stantec
The LiRo Group
VHB
WSP USA Inc.

AI Engineers, Inc
Architectural Engineers | Now IMEG
Arora Engineers, Inc.
ATANE Engineers, P.C.
Beals and Thomas, Inc.
BETA Group, Inc.
BSC GROUP, Inc.
CHA Consulting, Inc.
Collins Engineers, Inc.
Dewberry Engineers, Inc.
GEI Consultants, Inc.
Green International Affiliates, Inc.
HNTB Corporation
Nitsch Engineering
TEC, Inc. / The Engineering Corp
Tetra Tech, Inc.
Tighe & Bond
TranSystems
Weston & Sampson

Alfred Benesch + Co.
Bryant Associates, Inc.
CDR Maguire Inc.
CDW Consultants
City Point Partners, LLC
Environmental Partners Group, LLC
Epsilon Associates, Inc.
Fuss & O'Neill, Inc.
Gill Engineering
GPI
GZA
Haley Ward, Inc.
Hardesty & Hanover
Horsley Witten Group, Inc.
Howard Stein Hudson
Hoyle, Tanner & Associates, Inc.
McFarland Johnson, Inc
SLR Consulting
Stacey DePasquale Engineering (SDE)
STV Incorporated
Triunity, Inc.
American Council of Engineering Companies of MA, www.acecma.org
The Engineering Center Education Trust, One Walnut St, Boston, MA 02108-3616