ACEC/MA State Markets Conference
April 4, 2019
Massachusetts Hospital Association Conference Center
500 District Ave.,Burlington, MA
7:30 AM Registration & Buffet Breakfast, 8:00 AM Program
Fee: $100/Member $200/Non-member $50/Public Sector
Registration Deadline: April 2, 2019, 5:00 PM

Speakers from:
Massport
MBTA
MassDOT Highway
DCAMM
Boston Water & Sewer Commission
UMass Building Authority
Division of Ecological Restoration
Others TBA
For individual registration. Each ACEC/MA member registering online must have their own personal Username and Password to receive the ACEC/MA Member Rate.
Contact acecma@engineers.org, 617-227-5551, for your unique login information.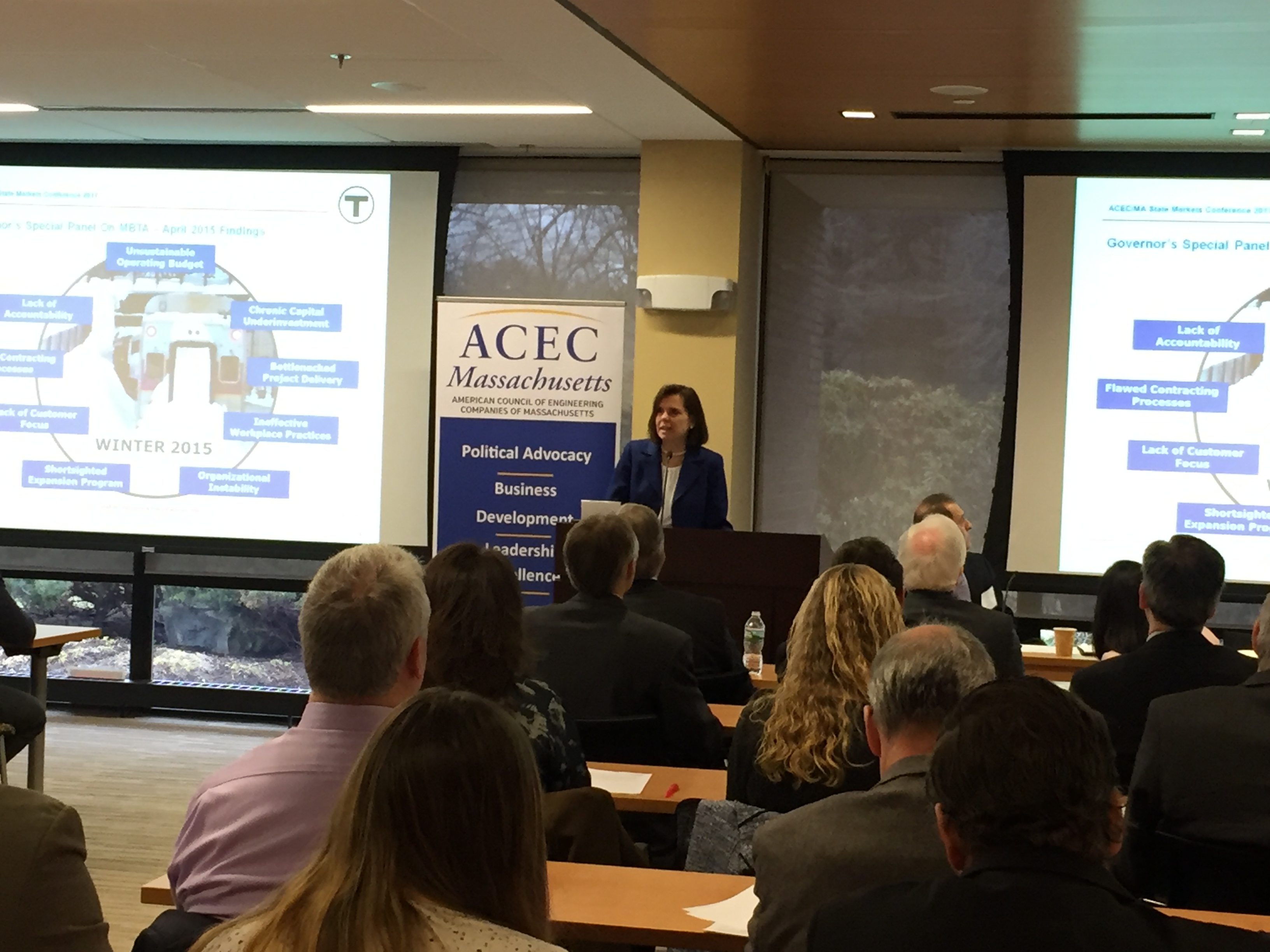 Join ACEC/MA at the Annual State Markets Conference that brings together a core group of state and local officials to discuss their procurement process and outline upcoming projects and plans. Come hear about the state's newest priorities and the opportunities for your firm! No-shows will be charged and cancellations must be received 2 business days prior to the event.
American Council of Engineering Companies of MA, www.acecma.org
The Engineering Center Education Trust, One Walnut St, Boston, MA 02108-3616
For 2018 Sponsorship Opportunities, contact Elizabeth Tyminski: etyminski@engineers.org
2019 ACEC/MA Corporate Sponsors
Platinum
Gold
Silver

Donovan Hatem LLP
Michael Baker International, Inc.
Stantec
VHB
WSP

Architectural Engineers, Inc.
BSC Group
CDM Smith Inc.
Greyling, a division of EPIC, broker for the ACEC Business Insurance Trust
Green International Affiliates, Inc.
HDR
HNTB
Nitsch Engineering
SMMA
Simpson Gumpertz & Heger Inc
Tetra Tech

Alfred Benesch & Co.
Arup
Beals and Thomas, Inc.
City Point Partners, LLC
Dewberry
Fuss & O'Neill
Greenman Pedersen Inc
Haley and Ward, Inc.
Howard Stein Hudson
Hoyle, Tanner & Associates, Inc.
McFarland Johnson, Inc
STV Incorporated
Tighe & Bond
Weston & Sampson
For information about ACEC/MA Membership or to join an ACEC/MA Committee or Forum, contact: acecma@engineers.org or call 617-227-5551.