Congratulations to our 2021 TECET Leadership Award honorees: Katie Theoharides and Mike McGrath! Theoharides and McGrath were honored at the Annual TECET Leadership Celebration held on November 18, 2021 at the Fairmont Copley Plaza in Boston, MA. To learn more about this annual event, click here.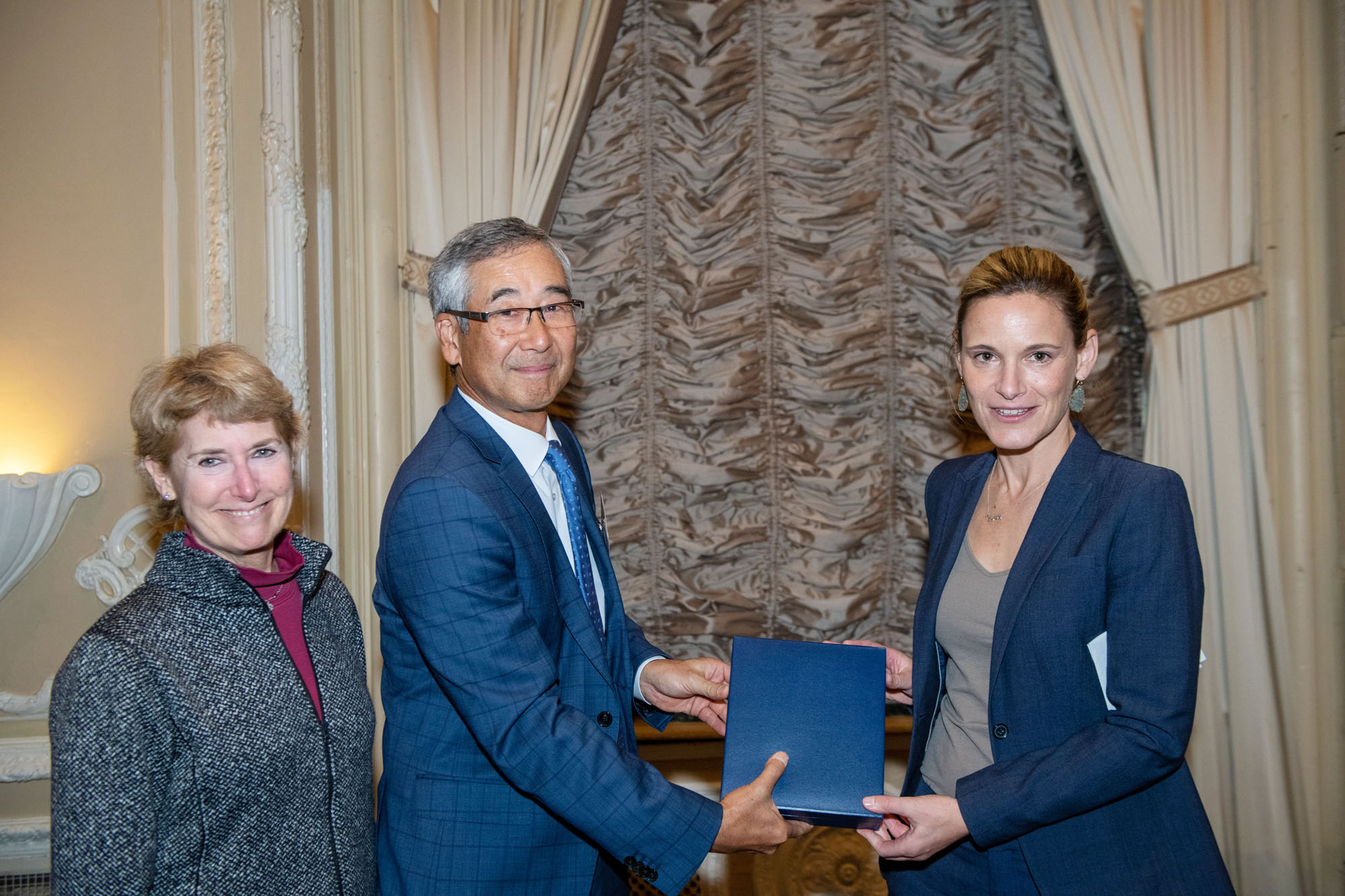 Gwen Weisberg, Ko Ishikura, and Katie Theoharides
The TECET Board of Trustees recognized Katie Theoharides for her leadership in Climate Change and Adaptation. In her position, she is guiding the Commonwealth of Massachusetts to a better and cleaner future. She shared that she is a big fan of the TECET organization and its mission. She spoke about the challenges ahead, including retrofitting over one million homes to reduce their energy consumption by 2030 and the coming electrification of the private automobile fleet in the same time frame. The Secretary spoke about reducing carbon emissions, increasing resiliency, and our clean energy future. Finally, she talked about being more inclusive across the industry with an emphasis on women and minorities. Gwen Weisberg, partner at Donovan Hatem, introduced Secretary Theoharides.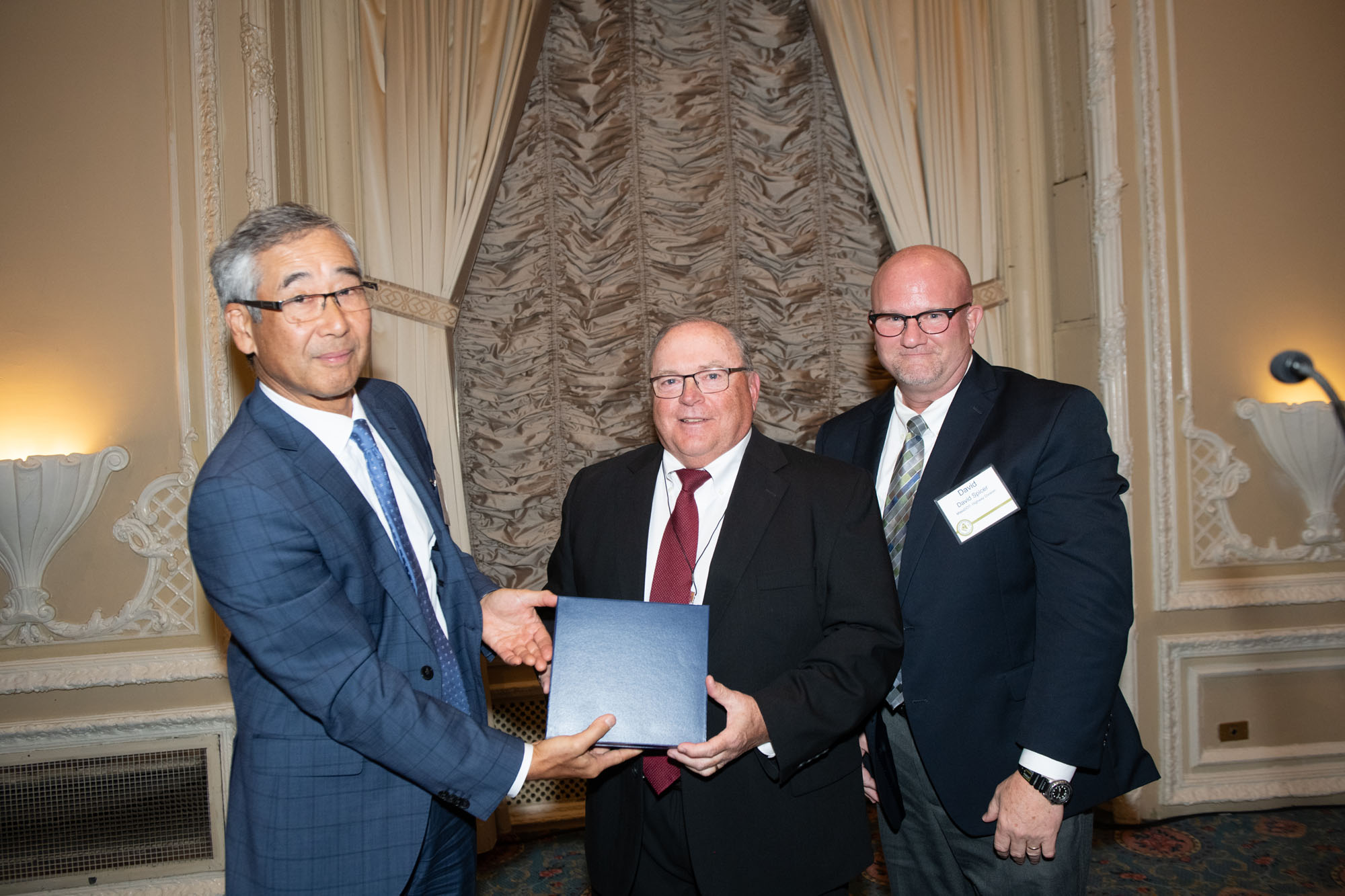 Ko Ishikura, Mike McGrath, and David Spicer
Michael McGrath was also recognized for his contributions. A long-time MassDOT employee, for the last 16 years, he has served as the agency's Deputy Administrator and Chief of Construction Engineering. Mike oversaw multiple major construction projects during his career, including the Longfellow Bridge, the Burns Bridge, and the Fore River Bridge. He thanked the TECET organization and then spoke at length about the team's many accomplishments at MassDOT during his tenure. He cited the numerous process changes (including the implementation of online bidding, full electronic specifications online, and electronic documents to streamline project awards and administration) made there during his career. The MassDOT construction program grew to a $1.1 annual billion program. Mike was introduced by his successor at MassDOT, David Spicer.