Tour of the New Maria Weston Chapman Middle School Building in Weymouth, MA
Thursday, June 8, 2023
Maria Weston Chapman Middle School, 1051 Commercial Street, Weymouth, MA 02189
3:00 PM Registration, 3:15 PM - 4:30 PM Presentation
Speakers: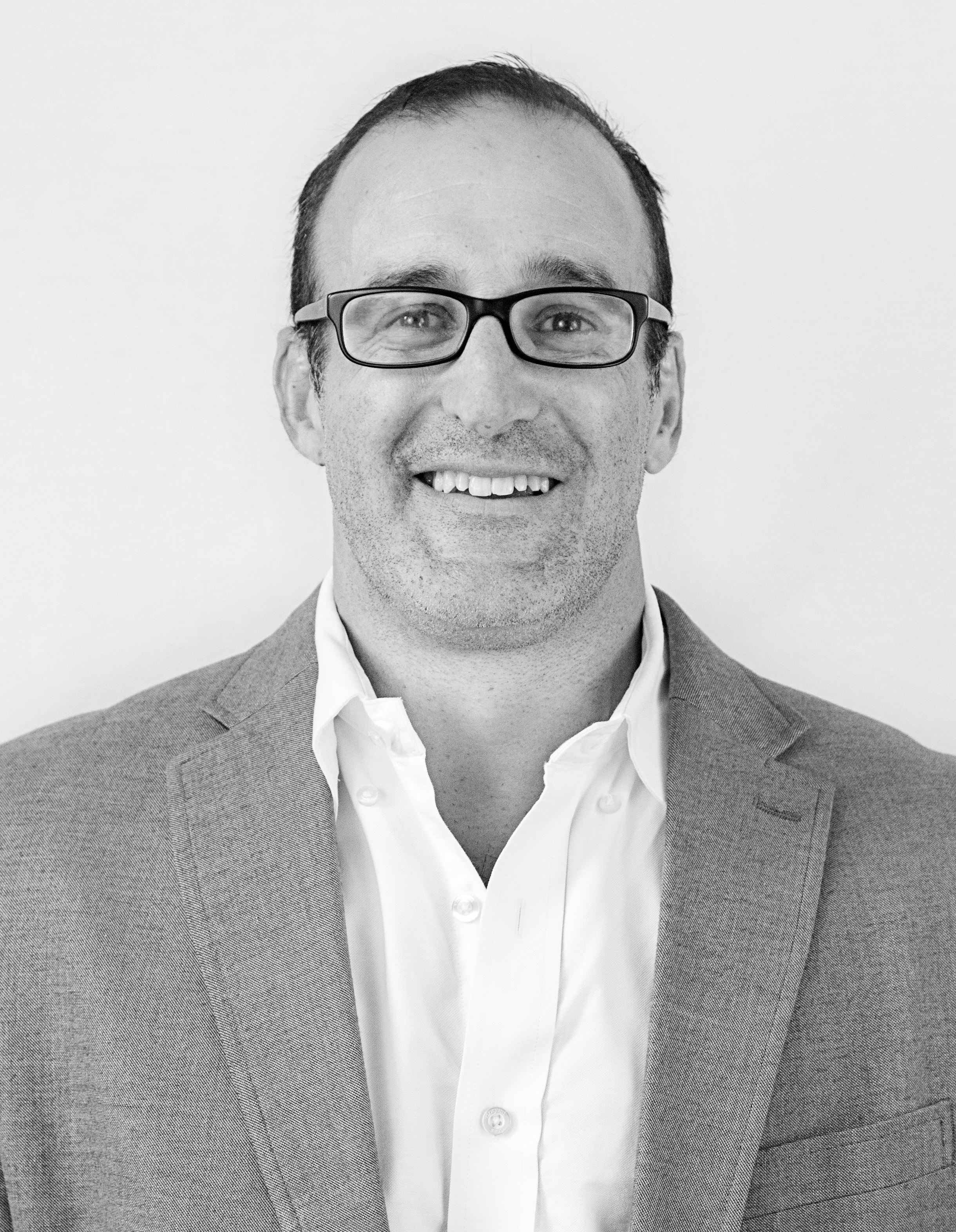 Stephen Garvin, PE, Principal and President, Samiotes Consultants
Stephen is a principal and the president of Samiotes Consultants and has been with the company since 1993. Stephen's focus on understanding environmental sensitivity and sustainability, coupled with attaining the clients' project goals is the foundation of our firm. Stephen is most proud of his work in the education sector, including over two decades on the campuses of Phillips Academy Andover and the Groton School.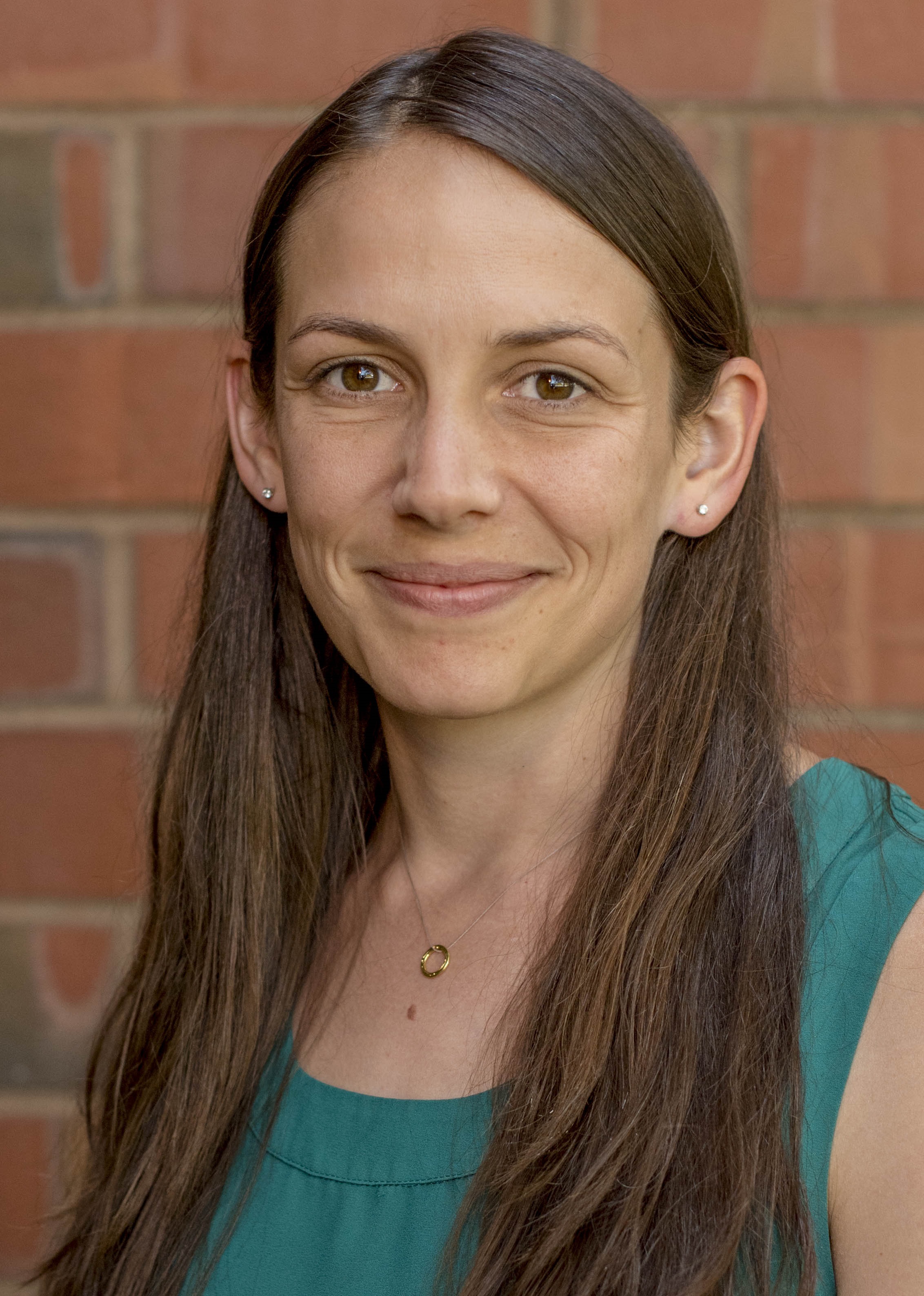 Colleen Kohl, PE, Project Manager, Foley Buhl Roberts Engineers
For the past twelve years, Colleen has primarily focused on the design of public and private educational facilities; especially Massachusetts Public K-12 Schools. Being a resident of Weymouth since 2013, Colleen was perfectly suited to be the project manager for the Maria Weston Chapman Middle School project. With similar roles on previous Massachusetts School Building Authority projects, and particularly with HMFH Architects, Colleen was extremely familiar with the MSBA process and the required scheduled milestones. Colleen was committed to this project when it commenced in 2017 with the initial feasibility study, and as the project manager, she was responsible for the day-to-day production of the work for Chapman. Colleen also supervised the additional FBRA engineering and BIM staff during all the design phases and throughout the duration of construction.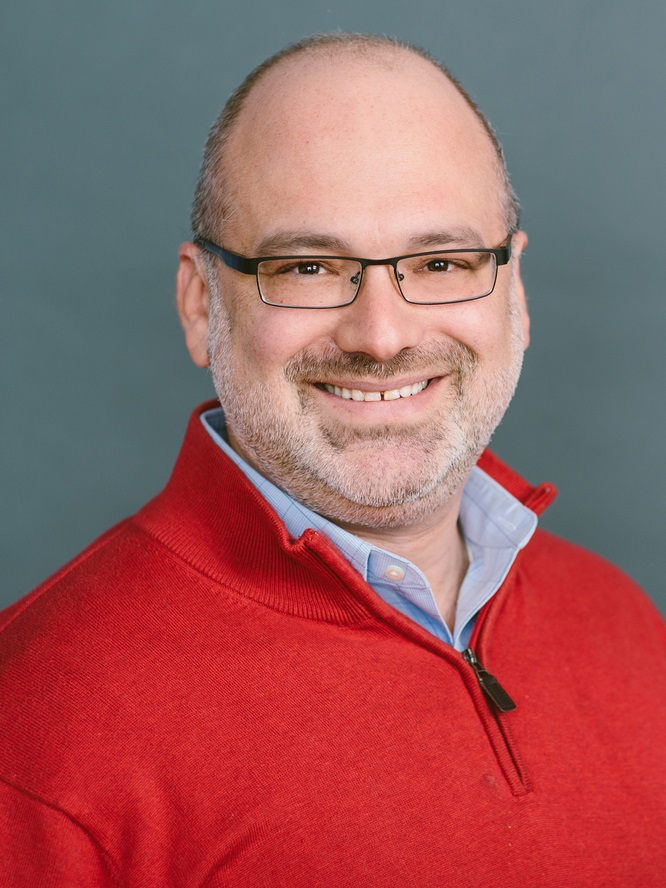 James Liebman, AIA, Senior Associate, HMFH Architects
James Liebman is an architect and senior associate at HMFH with 25 years of experience in the industry. As a project architect and project manager, he brings an innate ability to balance conceptual design with stakeholder input to create beautiful, functional schools that enhance student wellbeing. James is currently a member of the Massachusetts Building Congress and has experience working across the globe, from Scotland to New York to Cambridge, Massachusetts.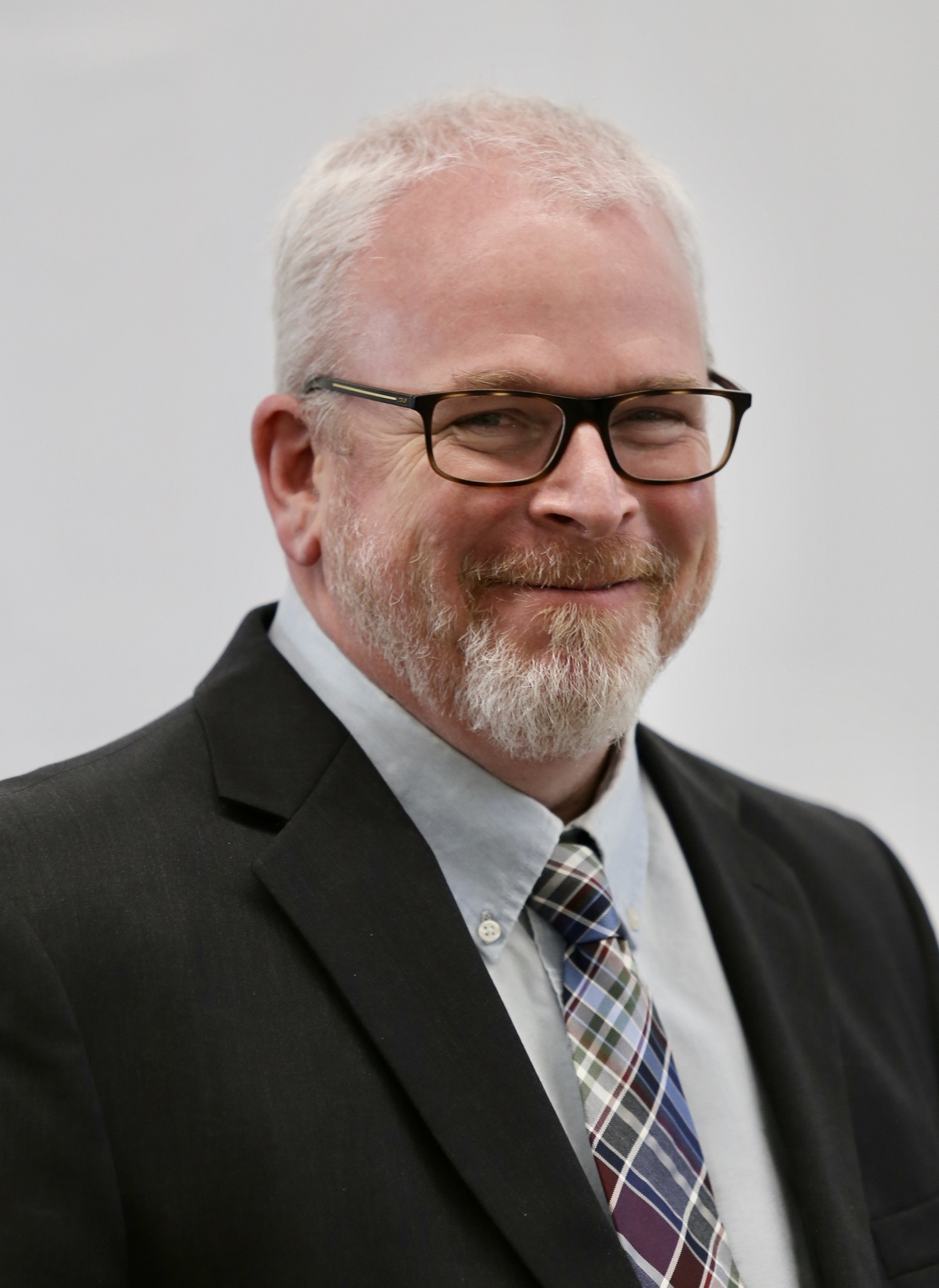 Matthew Meehan, Principal, Maria Weston Chapman Middle School
Matthew is a Middle School Principal in Weymouth MA at the Abigail Adams Middle School and the newly built Maria Weston Chapman Middle School. Matthew has over 20 years' experience as an educational leader with expertise in design and development of curriculum, small learning environments and tired systems of support. His vision of expanding learning opportunities beyond the core with rich, interdisciplinary, project-based, team approaches to learning has informed the design of the new Weymouth Middle School.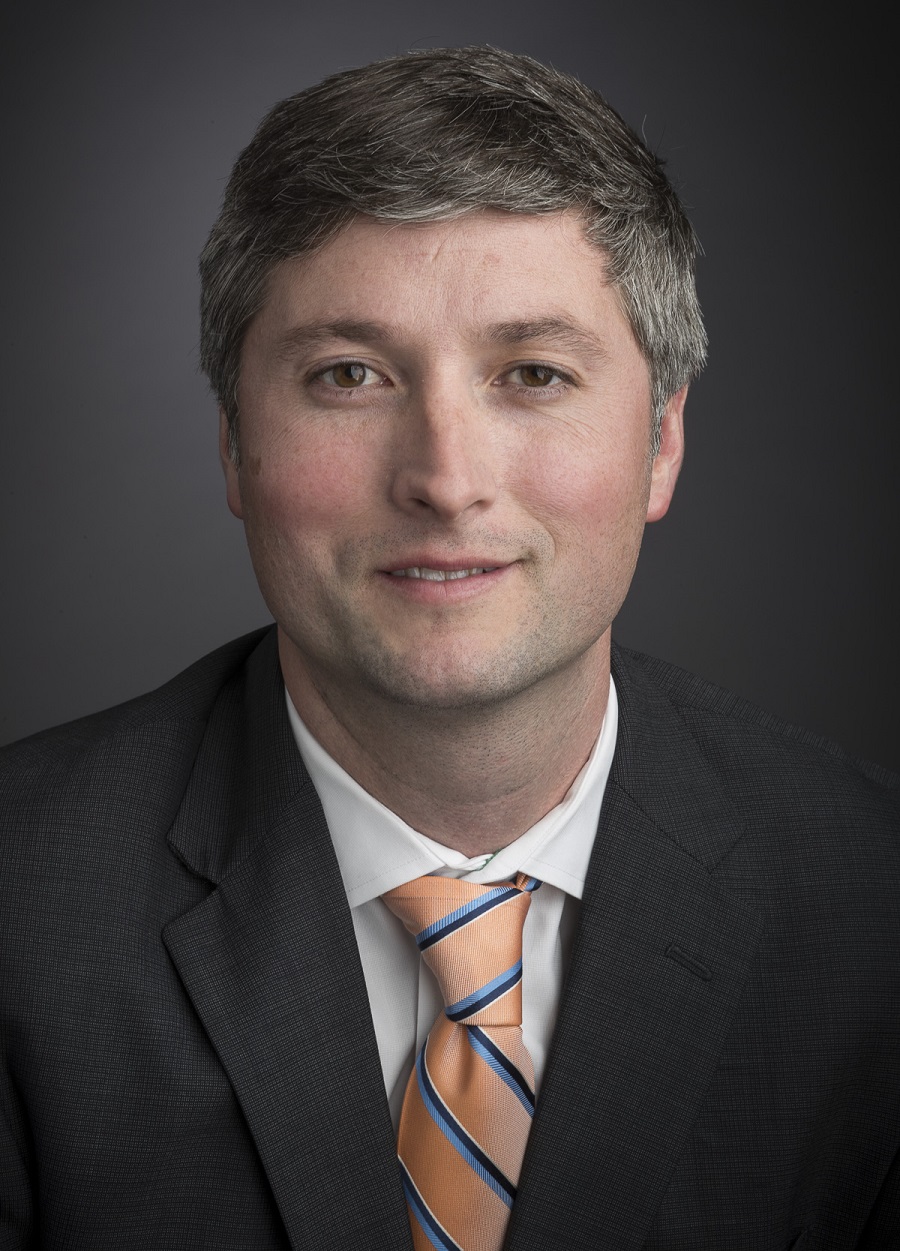 Brendan O'Malley, Project Executive, Bond Building Construction
Project executive Brendan O'Malley is an expert at leading the largest and most complicated project delivery teams. Throughout his career, he has delivered numerous complex academic projects, often on sites that present logistical challenges. Brendan's strength lies in his exceptional organizational skills and his ability to tackle problems with a professional approach. He fosters strong partnerships across project teams and guides them in resolving intricate construction issues while preserving the integrity of the design intent and keeping costs under control.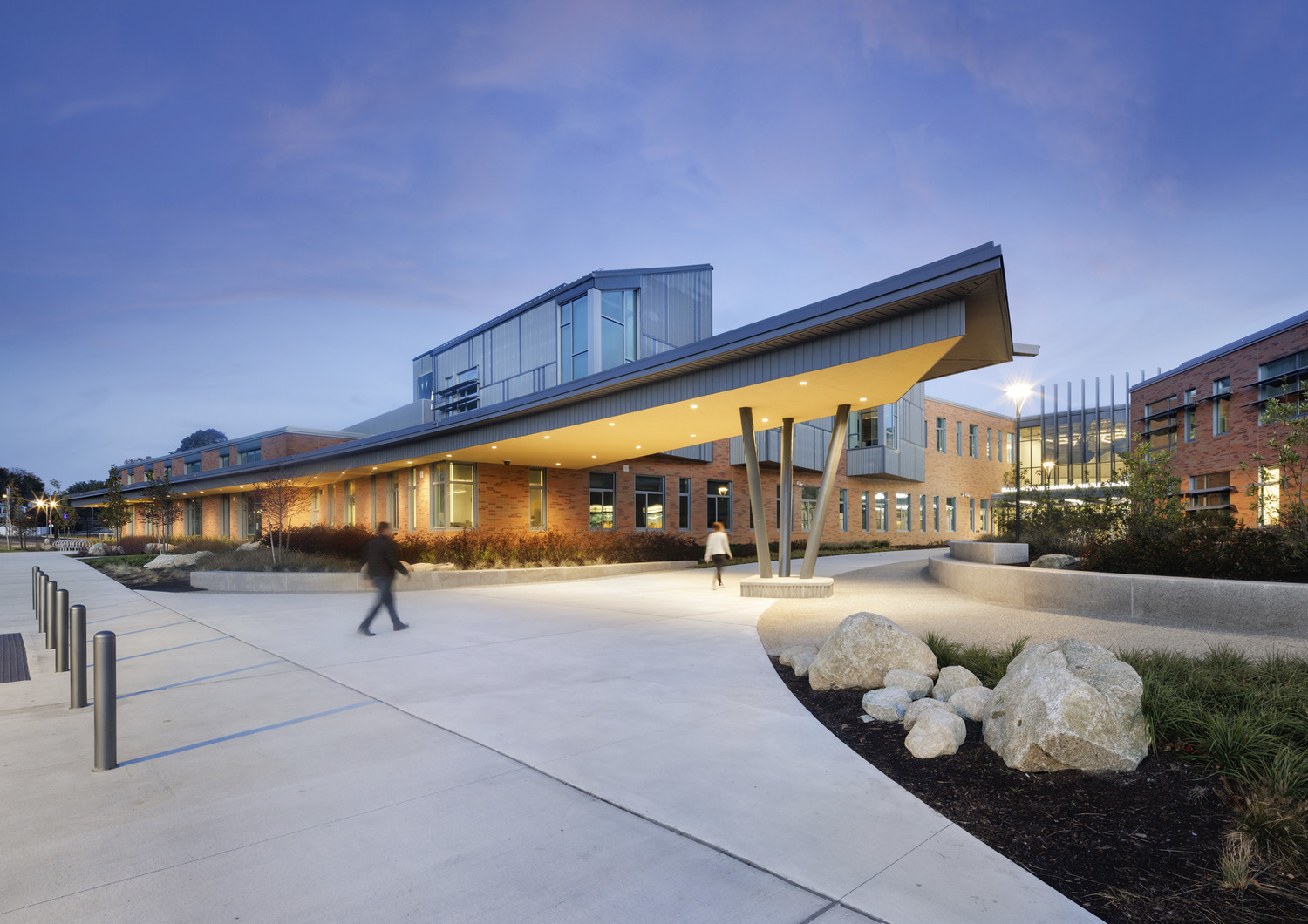 This tour of Maria Weston Chapman Middle School in Weymouth, MA will focus on the structural engineering design, project delivery, construction and reconstruction of the existing gymnasium, spans at the school cafeteria and hung walkways. Site issues related to water retention strategies and retaining structures, sustainability considerations including rain gardens, bioswales and natural light and glare, as well as demolition procedures and environmental remediation topics, will be also addressed during the presentation.
The members of the project team will reveal in depth the challenges they faced during the design and construction of this beautiful and functional building and the solutions they have provided.
Photography by Ed Wonsek
Registration Deadline: Tuesday, June 6, 2023
$30 Members, $40 Non-Members
$25 Public Sector Members, $30 Public Sector Non-Members
$10 Senior Members (65+) & Students
Information/Registration:
Register to attend this meeting and pay by credit card by clicking Registration above. To register online for an event at the BSCES member rate you must login using your BSCES assigned username and password. If you do not know your BSCES member login information, email bsces@engineers.org or call 617/227-5551. You can also register for this event by mail or email. To do so, download and complete a BSCES Event Registration Form and follow the submission instructions. Cancellations received after Tuesday, June 6, 2023, and no-shows will be billed.
Please note that an inherent risk of exposure to COVID-19 exists anywhere other people are present, and even precautionary measures such as masking and social distancing cannot completely eliminate this risk. The Boston Society of Civil Engineers Section/ASCE (BSCES) encourages any person attending a Society-sponsored in-person activity to be fully vaccinated against COVID-19. In addition, any person who chooses to travel to and/or participate in any BSCES in-person activity assumes all risks arising from that decision. All participants must agree to comply with all safety procedures established by the Centers for Disease Control and Prevention (CDC) and the Commonwealth of Massachusetts as well as any other protocols put in place by BSCES, the host sites, travel facilities, or any other applicable authorities.